Chapel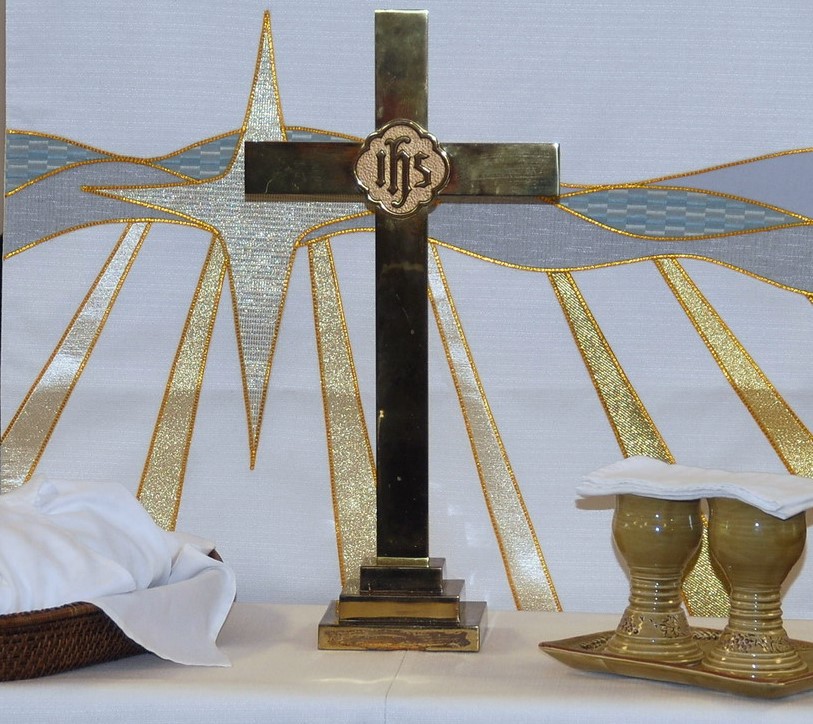 At the heart of theological education is the worship of God. Hood Theological Seminary gathers together for worship Wednesdays and Saturdays from 10:10 to 10:50 a.m.in the Chapel in the 300 building. The Seminary celebrates the sacrament of Holy Communion the first Wednesday and Saturday of each month during the academic year. We also gather an offering each service that is given in its entirety to local and global relief organizations such as the local Rowan Helping Ministries, and HIV/AIDS ministries in Zimbabwe. Worship leaders and preachers include faculty, staff, students, alumni/ae, and guest preachers.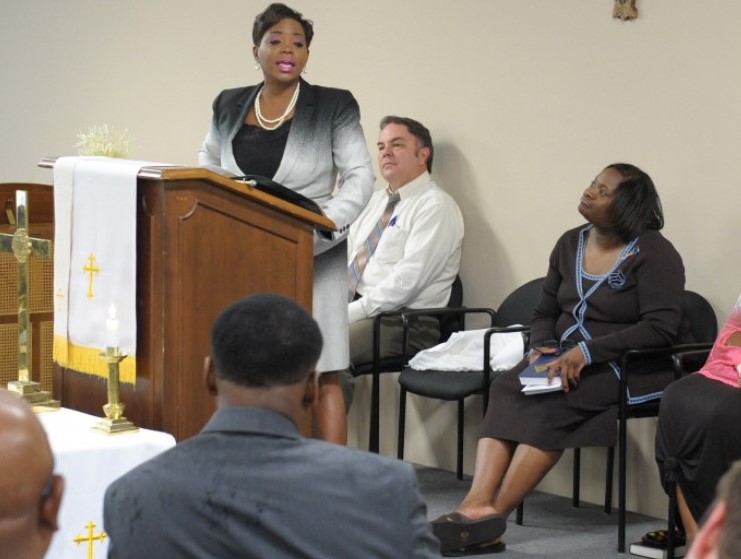 The Director of the Chapel is Rev. Dr. André Resner, Professor of Homiletics and Worship. He is assisted by Chapel Stewards chosen from among the student body. The public is welcome to attend!
Fall 2019 Chapel Schedule, Salisbury NC Campus
August
W-28: SGA—Angelica Sweat
S-31: SGA—Angelica Sweat
September
W-4: President Lattimore (communion)
S-7: President Lattimore (communion)
W-11: John Richardson
S-14: Bob Summers
W-18: Quantice White
S-21: Dierdre Parker
W-25: Rob Crawford
S-28: Iva Lawson
October
W-2: TBA
S-5: Ruben L. Speaks Lecture
W-9: Reading Week

S-12: Reading Week
W-16: Eddie Evans
S-19: Arthur Gamble
W-23: Major Kay
S-26: LeeAndre Coltrane
W-30: Melissa Malcolm
November
S-2: Byron Battle
W-6: Michele Shadden
S-9: Valtoria Jackson
W-13 Donna Cuthbertson
S-16: Vincent Long
W-20: Mary Sturdivant
S-23: Darnell Matthew
W-27: Thanksgiving Break
S-30: Thanksgiving Break
December
W-4: TBA
S-7: TBA
Unless otherwise indicated, scheduled preachers are to follow the latest version of the Chapel Guidelines for Worship Leadership.The names listed above are the preachers and primary worship leaders for the dates assigned. Scheduled preachers are responsible for recruiting additional worship leaders and for contacting the designated Seminary musicians and the Director of the Chapel at least one week prior to the service with the program outline and the intended music. Announcements should be printed in the bulletin, if possible. Preachers should check with the Dean of Students for current issues and prayer concerns.

Track I musician: David Cunningham (d_scott_cunning@yahoo.com)
Track II musician: Sam Wilkins (wyattabraham@yahoo.com).