HOPE FOR OUR FUTURE

(continued from News & Events page)
Two Hood M.Div. students, Valtoria Jackson (pictured at left with Dr. Luther Smith, Coordinator for the Pan-Methodist Campaign for Children in Poverty) and Miranda Lane, participated in the graduate intensive track on the Children's Defense Fund Alex Haley Farm in Clinton, TN, along with Hood's faculty member, Dr. Mary Love. D.Min. students, Joyce Perry and Tracey Matthews also attended the Institute. It was an opportunity to have every ounce of one's being to be bathed and sensitized to all dimensions of issues facing children, especially justice issues.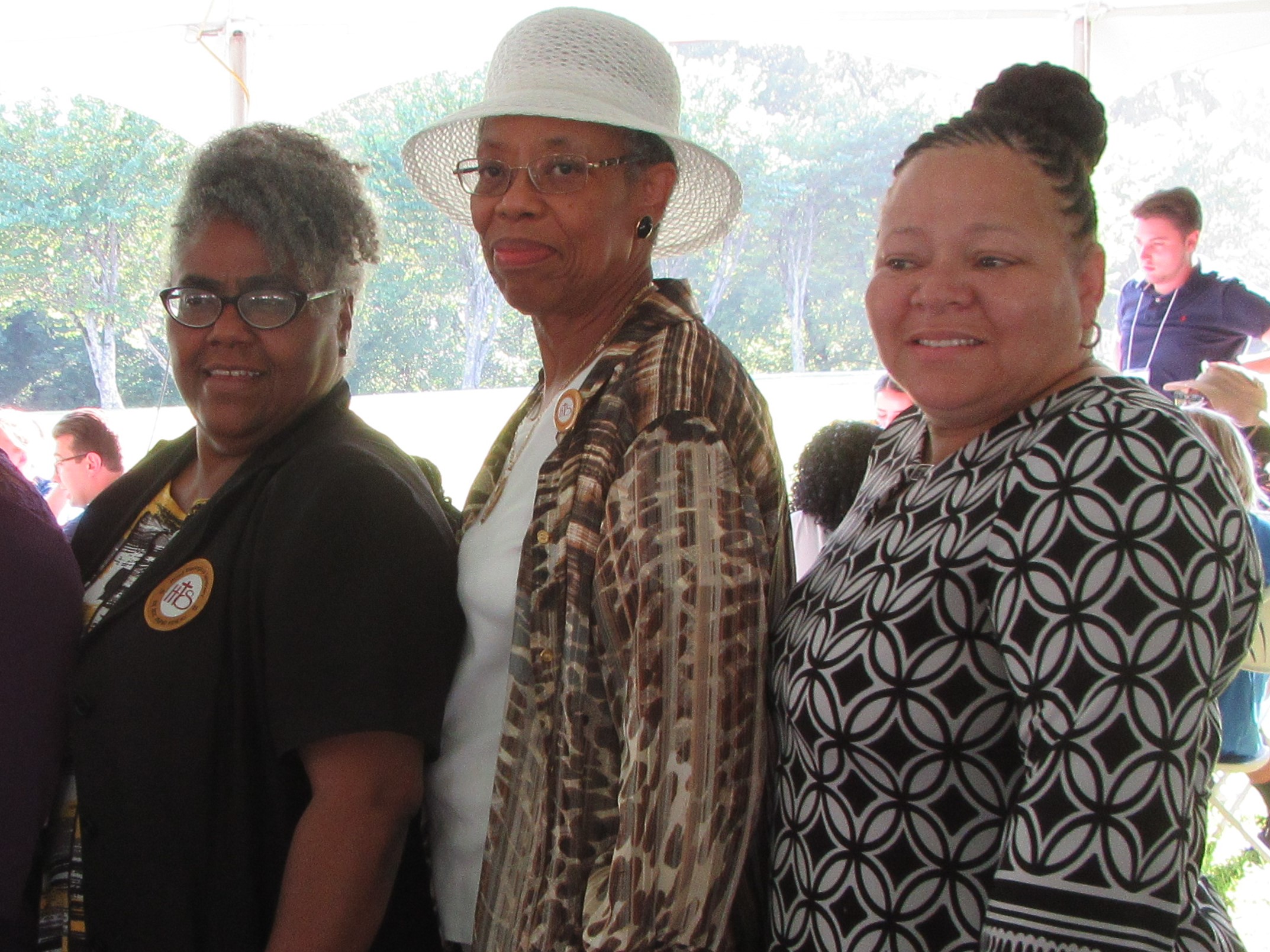 Students had the opportunity to explore biblical and theological understandings, institutional systems of oppression, and examples of people making a difference in the fight for justice on various fronts. Dr. Marian Wright Edelman is the founder of the Children's Defense Fund and constantly works tirelessly to advocate for children on all levels. More information is available at www.childrensdefense.org.

This intensive was designed to help seminarians be able to apply what is learned in seminary and move it into action in the community, thus making a difference in the lives of the vulnerable. An advocate is one who is willing to take a stand and speak out for a specific cause. Attendees were empowered to be advocates through study, worship and front line participation. The challenge is to listen to the voices of children and to be observant of all of the ways that children experience poverty, inadequate public education, insufficient health care, the juvenile justice system and discipline issues. Students were in attendance from 26 seminaries and the teaching faculty came from seven seminaries and the Children's Defense Fund.
What can you do for the sake of children? One suggestion is to organize a Children's Sabbath observance during the month of October and use the CDF theme, "Moving Forward with Hope: Love and Justice for Every Child." You are also invited to share in a "Joining Hands to Lift and Impact the Younger Generation Summit on August 19, 2017 at First Mount Calvary Baptist Church in Charlotte. For more information contact Dr. Love at mlove@hoodseminary.edu.
To register for the summit, click here.
« Back to News