ACT to End Racism Rally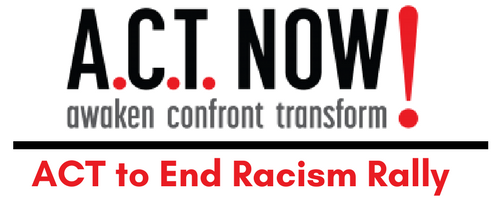 A Special Invitation from Bishop Tim Smith of the NC Synod - ELCA, to the HTS community:
Join our bus to D.C. for the ACT to End Racism Rally on April 4!
"At the request of Bishop Eaton, Evangelical Lutheran Church in America (ELCA) Presiding Bishop, who in turn is responding to a plea from our A.M.E. Zion sisters and brothers who are committed to taking 5,000 people to Washington, DC, for the ACT to End Racism Rally on the National Mall, and who have challenged the ELCA to do the same, I will be participating in this rally on April 4.
Bishop Eaton and at least a dozen other ELCA bishops along with busloads from the synods will do the same. Please join me!"


Bishop Tim Smith, NC Synod of the ELCA
Contact GeoRene Jones (HTS MTS '14) to reserve your place now! Details here.
« Back to News